The Health Tech Market: A US Equity Market Point of View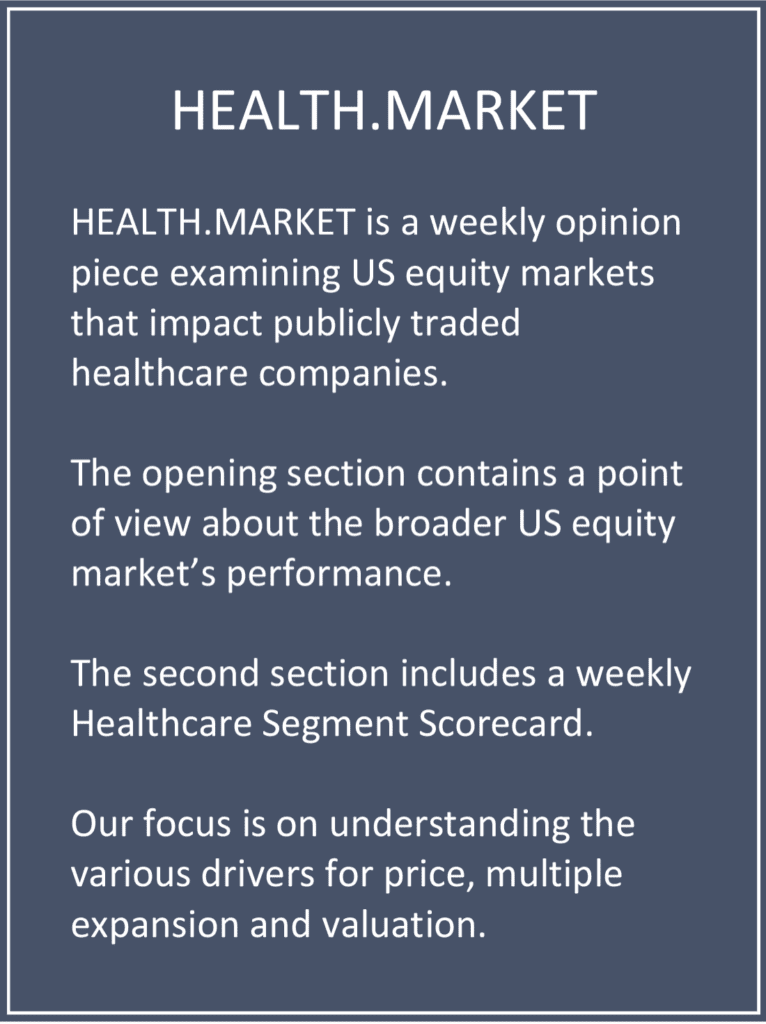 As entrepreneurs who aspire to either become a publicly traded company or be bought by one, understanding the dynamics of the public markets is fundamental to achieving your ultimate liquidity goal. It is one bookend of valuation.
Pass the Worry Beads
After the bulk of reporting in every quarterly earnings season we begin to worry. The great thing about any market is you can worry about either side of the trade. We can worry about things like what if it happens? Or alternatively, what if it doesn't? "It" being the generic question.
Often it is better to worry and do nothing than to worry and do something. Please pass the beads. For example, what if growth is too much and there is inflation? Can there really be too much growth? What if growth is not good enough to cause inflation? You get the idea.
Besides weather-instigated human suffering in Texas last week wrought by inbred, insensitive politics and massive failures of leadership and judgment by elected officials, regulators, operators and voters, as market weeks go it was fairly quiet. We had time to worry.
Stocks largely stopped going up again and most indexes showed little losses on the week. The indexes and many sector and global ETF's hit new 52-week highs and then rolled over. Should we worry? We are in a one-year bull run. What if it ends? What if it doesn't?
Nothing much was trend changing last week. One thing that I always find worrisome is how often the consensus gets the qualitative direction of things correct but misses on timing and degree.
Until the market commits to a new behavior, which we don't see so far technically, this is still a bull market. Lots of things could turn it the other way. Expectations and models not fulfilled mainly. The consensus expectations are so uniform, we should worry.